Masked Reader - The Reveal
We hope you had fun watching the Masked Reader yesterday!
The wait is over... watch the clip below to find out who was who!
World Book Day 2021 - Masked Reader
Today is World Book Day and we thought it would be fun to create our own Masked Reader video of the staff for the children to guess who is behind the mask!
Have a look at the clips - can you work out which member of staff is behind the mask? What book or poem are they reading? There is a clue to help you solve who it is, but it is hidden with two lies - which one is the truth?
Have fun Guessing! (Answers will be revealed tomorrow)
A BIG thank you to all who donated to the food bank for our Harvest Festival.  As you can see, this will make a huge difference to some people.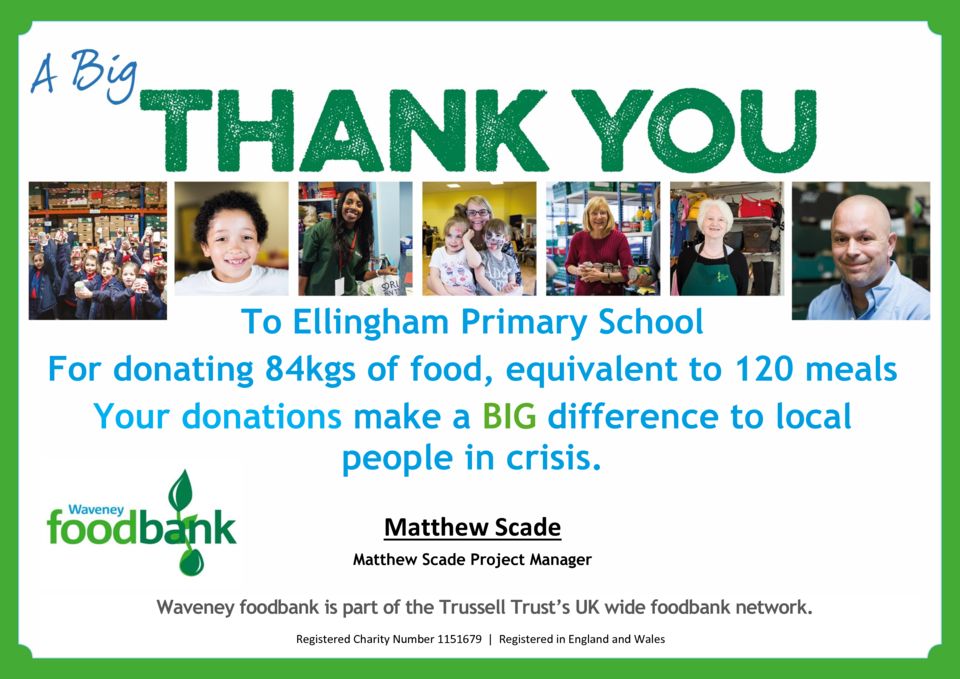 Children in Need Friday 13th November
We will be fundraising for Children in Need on Friday 13th November.  Children are invited to come into school wearing crazy socks and with crazy hair for a donation of £1. (Please note - normal school uniform is to be worn.)
So far we have raised £99.15  If you forgot your £1 today, you can still send it in next week.  Thank you to all who took part and donated.  Please see our gallery page for photos.
We need your help please!
We are constantly trying to improve what we offer our children in Sparrows. We would like to increase the amount of 'loose parts' we have. This will help children with many parts of our curriculum including fine motor skills, exploring media and materials and shape, space and measure. We are looking for the following items:
- pebbles
- glass beads
- wooden curtain rings
- metal nuts, bolts and washers
- wooden pegs
- buttons
- shells
- small wooden slices
- corks
If you are able to donate any (or some) of these, we would really appreciate it. 
Thank you. 

Aviva Crowdfunding
We are really pleased to say that we managed to raise a huge £2117.91 from the donations on the Aviva Crowdfunding page.  This will go towards getting an outside shelter for the children to be able to use in all weathers.  We are planning on getting a shelter with a living roof, to fit in with our eco school ethos.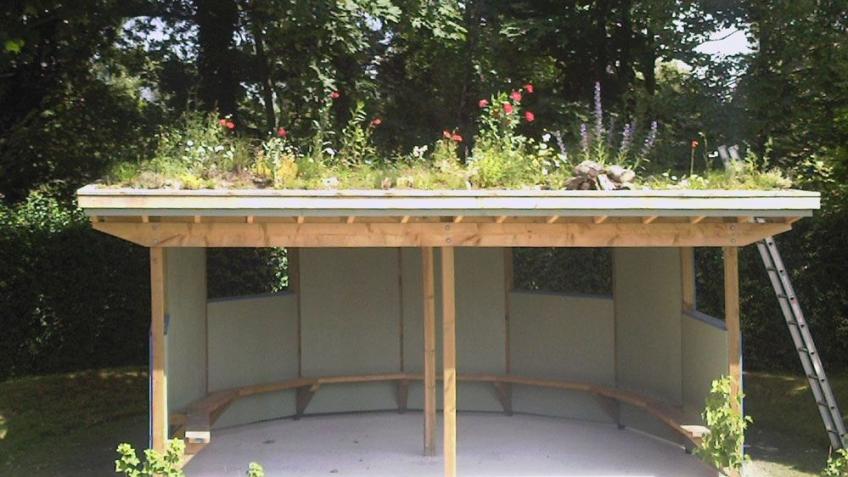 Flu Vaccinations - Thursday 15th October
The school nursing team are coming into school to administer the winter flu vaccine.  This is for every year group.  You need to have given your consent via the online portal (details have already been given) before Wednesday 30th September.  If you have not given your consent, your child will not be able to receive the vaccine.
Tempest Photography - Thursday 8th October
Individual photos will be taken of the children, along with siblings who are in school.  Due to Covid-19, we are unable to have any younger siblings come in to be photographed.  Order forms will then be sent home along with details of how to order.
Jeans for Genes Day - Friday 18th September
Thank you to all of you who came in last Friday in your jeans.  We raised £30 for the charity.