Activities for Swifts  Year 3 Children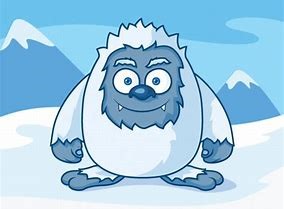 Swifts growth mindset   "I can't do it yeti!"
Spring Term 2020
English
Save Our Habitat!
Look carefully at this picture and answer the following questions using full sentences.
What is a habitat?
Which animals can you see?
What habitat do you think each animal usually lives in?
What is happening in the picture?
Do you think it is fair?
What country do you think the picture is from?
Do you think there are any important messages to take from this picture?
If you were driving the digger, how would you feel? What would you do?
Write a story using the picture as inspiration.
Resources (please click links)
Story planning sheet: Story Planning Sheet
Fronted adverbial word mat: fronted adverbials
Adjectives word mat: adjectives wordmat
Synonyms for said word mat: Synonyms for said
Use these sentences to start your story
"Leave us alone! This is our home!" the animals all declared as one. The humans didn't
seem to care…
Remember to use time fronted adverbials and powerful adjectives.  You could use adverbs and verbs to add interest too.
E.g.  Later that day, Koala bravely clambered up the towering, yellow creature.
Punctuate any direct speech carefully.
Challenge:  Change your reporting clauses using super synonyms for said.
E.g.  "Hooray!" shouted the animals excitedly.
Challenge:   Can you add some similes to your writing.
The joey snuggled cosily deep inside his mother's pouch as quiet as a mouse.
The immense, yellow machine towered creepily over them displaying a set of
strange claws as sharp as a set of knives.
Reading
Enjoy going on a reading adventure every day.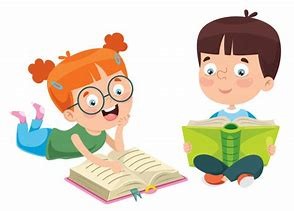 Tell your adult all about the book you are reading.
Tell them what your favourite part so far is.
Find a powerful adjective and explain what it means.
Look for a super simile and change it.
Can you see any interesting punctuation to help you add expression to your reading?
Maths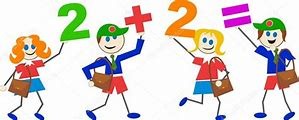 Work hard to make up to 4 progressions a week in Maths Whizz.
Go to  https://www.timestables.co.uk/speed-test/  or https://www.themathsfactor.com/times-tables-check/#/ and challenge yourself to a mixed tables speed test.  Times tables underpin a lot of mathematical concepts, so the more your practise the better.
Lots of great maths games can also be found on www.topmarks.co.uk
Play some board games like Monopoly and Snakes and Ladders.  Bingo and dominoes are great fun too!
Use sticks or dry spaghetti to make a zoo animal enclosure and measure the perimeter using cm.  We call the distance around the edge of a shape its perimeter.  Add a zoo animal toy.  Challenge yourself to make different 2D shaped enclosures.  Measure their perimeters.  Can you convert between cm and m?  Can you calculate the area?
Art   

Mixed up animal
Draw a mixed up animal.  Think about all the different animal patterns you have used.
Give your mixed up animal a name.
Write a paragraph to describe your mixed up animal.
What does it eat?      How does it move?                          What noise does it make?
Where does it live?    What does it feel like to touch?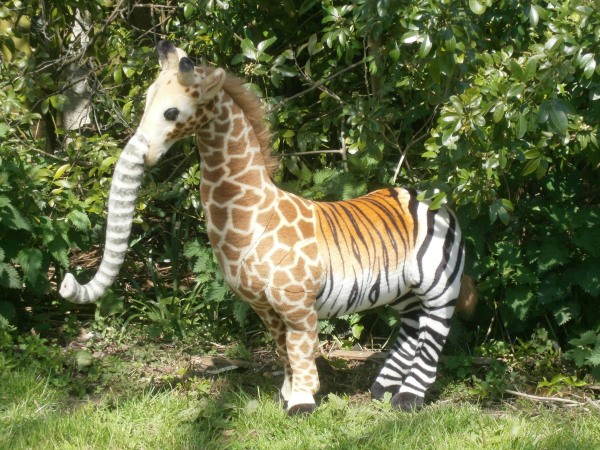 Science
Have a bug and pet hunt in your house and garden and use the classification key to work out which group they belong to.
Or
Flick through a non-fiction animal book and choose animal pictures to classify.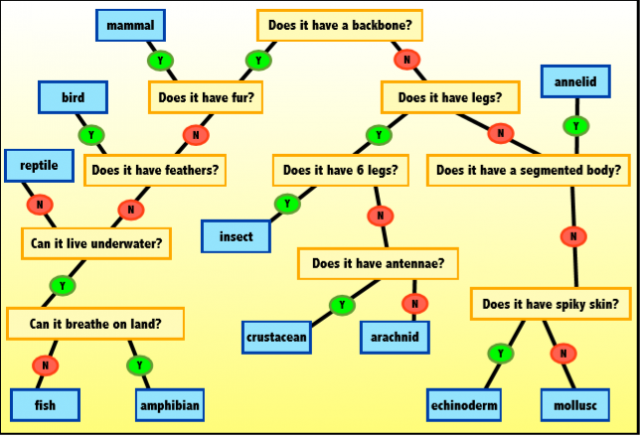 What can you find out about the following animal groups?  Choose one or more of the following to investigate.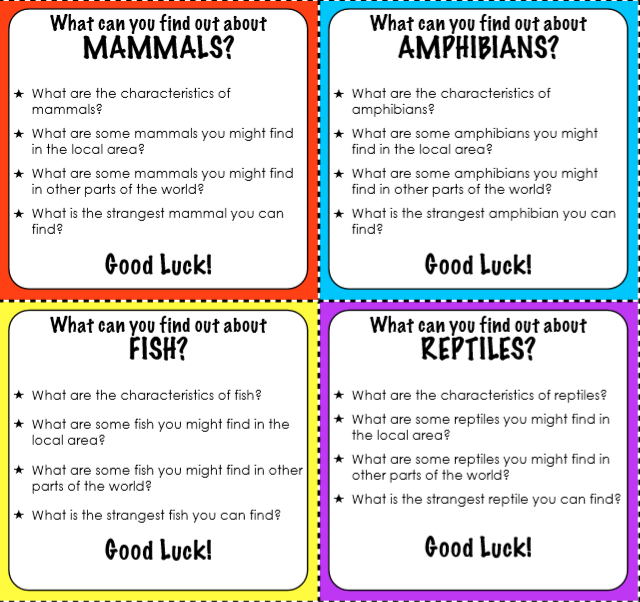 Geography
Can you locate the oceans and continents on a map?
Can you find where you have been on holiday?
Do you know any capital cities?
Chose any country, ocean or continent that fascinates you to create a project that reflects your own interests.
This project could be done in any format, for example, you can construct a model, make a book, design a poster, create computer slides etc.
Keeping Active
Just Dance – if you don't have the game you can view dances on youtube.
www.gonoodle.com – has movement and mindfulness videos.
www.cosmickids.com – tells stories in a fun interactive way through Yoga and relaxation.
https://www.bbc.co.uk/teach/supermovers - links actions with numeracy and literacy concepts.