Term Dates for 2021 - 2022
Please note: We will be closed to pupils on April 20th. This is in lieu of the additional bank holiday for the Queen's Jubilee.
Autumn Term 1:
Monday 6th September - Friday 22nd October 2021
Spring Term 1:
Wednesday 5th January - Friday 11th February 2022
Summer Term 1:
Thursday 21st June - Friday 27th May 2022
Autumn Term 2:
Monday 1st November - Friday 17th December 2021
Spring Term 2:
Monday 21st February - Friday 1st April 2022
Summer Term 2:
Monday 6th June - Friday 22nd July 2022
Click below to download and print off a calendar.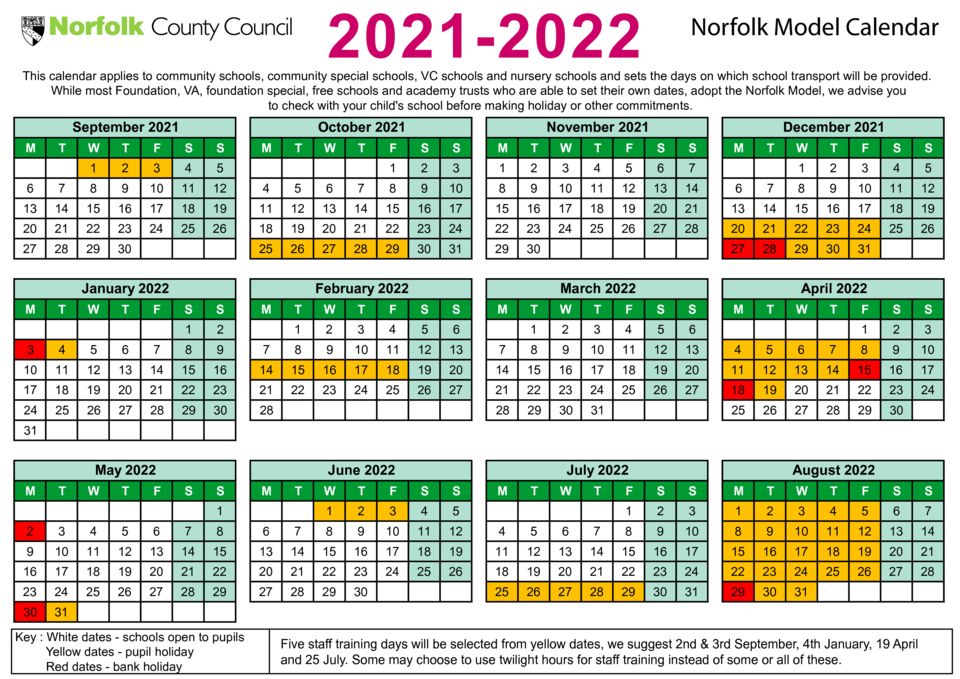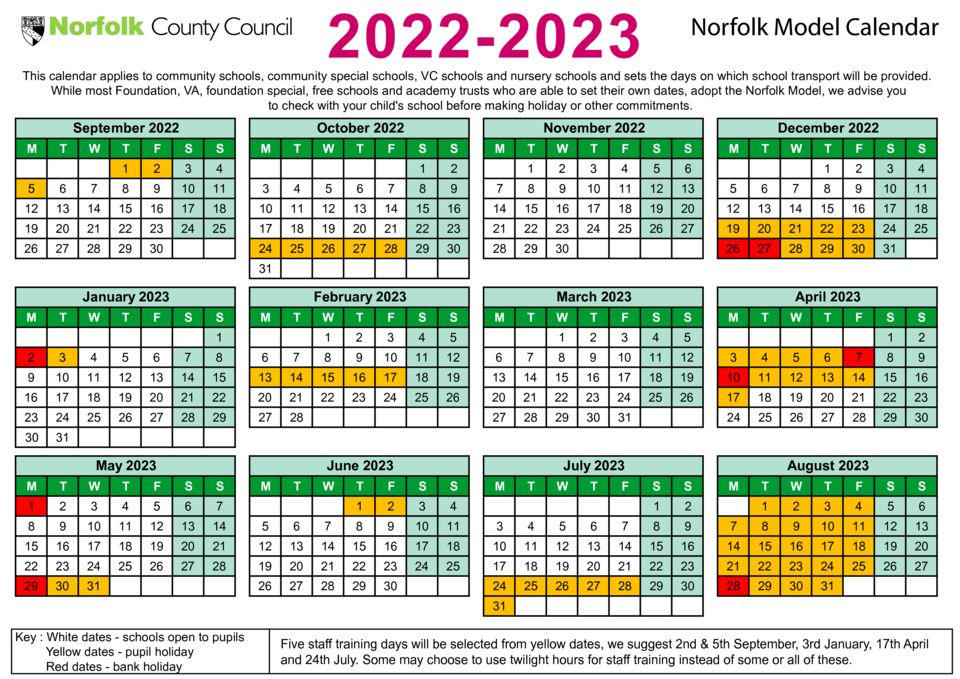 More information can be found on the Norfolk County Council website.