Year 1 and Year 2
Welcome to Skylarks. Mrs Brooks is the class teacher on Monday and Miss Ward is the class teacher for the rest of the week. Mrs Rix is the Teaching Assistant throughout the week and the team are available if you have any concerns.
This Half Term
This half term we are studying: Enchanted Forest
Homework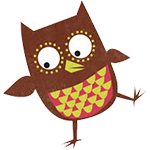 Please remember to read regularly with your child and don't forget to look at the Oxford Owl e books.

Spelling Challenge is in full use. When they have got halfway the children get a certificate and on completing the whole booklet they get a badge. Please help your child to learn them and mark on the sheet what they can do at home.
Please encourage your child to go on Maths Whizz at least once a week. Don't worry if they get stuck, the system monitors their progress and will let us know at the school.