Summer Term 2020 - Week 7
Maths Runes and Party Planning
Ultimate-times-tables-challenge
Separating-Mixtures-Powerpoint
Separating-Mixtures-Matching-Worksheet
Separating Mixtures Explanations Activity Sheet
Separating Mixtures experiment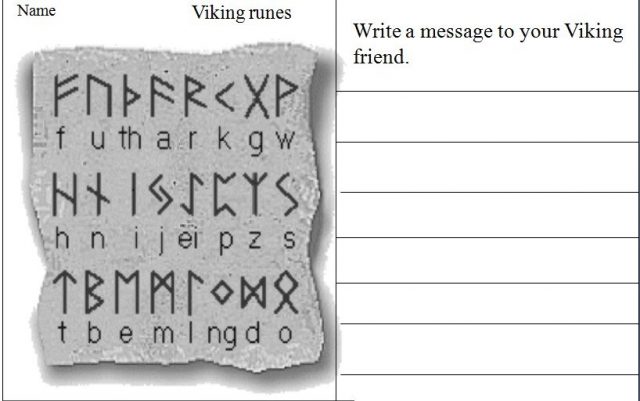 Summer Term 2020 - Week 6
Viking Home Learning plan Week 6
-Rivers-of-the-world-reading-comprehension-activity
Rivers Vocabulary Matching Game
Rivers non-fiction-reading-comprehension-activity
major-rivers-of-the-world-labelling-activity-sheet_ver_3
Summer Term 2020 - Week 5
Vikings Home -learning Plan Week 5
Hindu-Gods-and-Goddesses-Powerpoint_ver_2
Summer Term 2020 - Week 4
Beowulf Phrase sheet from version by Michael Morpurgo
Summer Term 2020 - Week 3
Viking conversation success criteria
Solids-Liquids-Gases-Sorting-Activity_ver_2
Summer Term 2020 - Week 2
Character Portrait success criteria
Summer Term 2020 - Week 1
Letter of complaint spidergram
Vikings Fact Sheet Comprehension - Year 6
Viking Comprehension Questions - Year 6
Spring Term 2020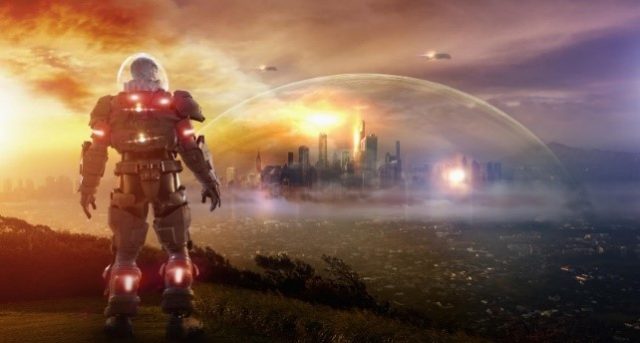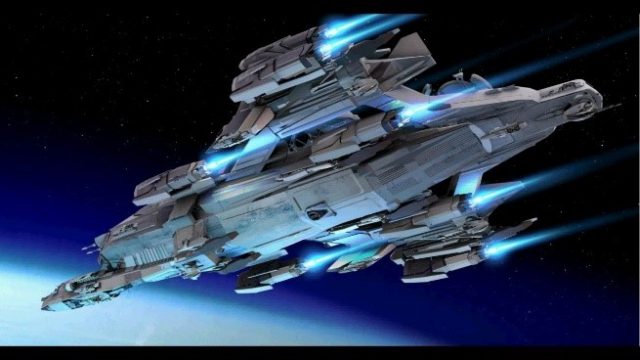 English
Write a futuristic setting description
Resources:
Use this work-bank and a thesaurus ( you can do this on-line).
Swallows Word Bank Futuristic Settings
Use images below to help you (if you click on them they get bigger).
Remember to link your sentences using connectives and prepositional phrases.
Write a Science Fiction Story
Resources:
Read extracts : The Arrival, Killer alien description, Alien Landing, Starwars . Google: Si-Fi- Literacy Wagoll
Pobble 365 http://www.pobble365.com/

The Visitor (April 24th)
The Invasion (Feb 4th)Think about the necessary features to include:
Think about the necessary features to include:
Set in the future, in space or another planet.
Has characters or creatures from another world or time.
Include imaginary, futuristic technology and terminology.
A dilemma (not necessarily a resolution.)
Not chronological-Start in the middle of the action, then work backwards to fill in detail.
Build suspense with short sentences.
Use dialogue to create atmosphere and move the story along.
Show characters' emotions – fear of the unknown.
Cliffhangers…
Alien Storyboard
Plan and design a story-board for a short animation.
The animation could be set on another planet, or about aliens invading Earth.
Keep your design simple- with 6 shots and backgrounds.
Think about the resources you would need to make characters and scenery and any sound effects, you would use.
Resources:
Watch: A Grand Day Out – Wallace and Grommit on YouTube to give you some ideas.
GOOD LUCK WITH YOUR MISSION!
Virgin Galactic Writing Activity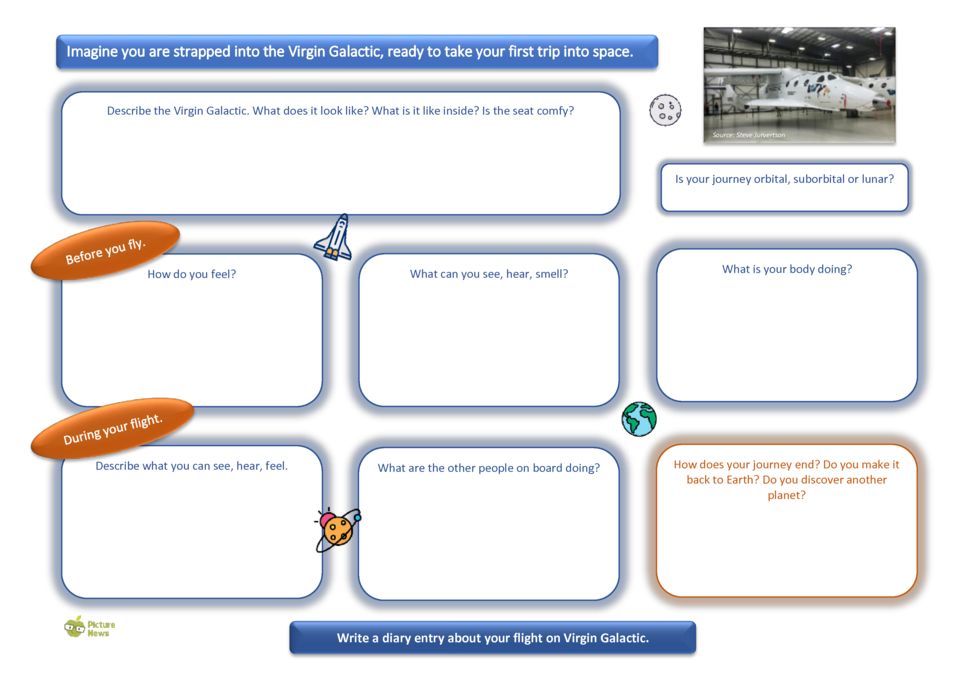 Moon-Buggy
Design, plan and make a Moon-buggy using recycled materials.
Think about the surface of the moon and lack of gravity. (Friction and Forces)
Try your buggy out on different surfaces.